Top Rated Soapwalla Skincare Routine
1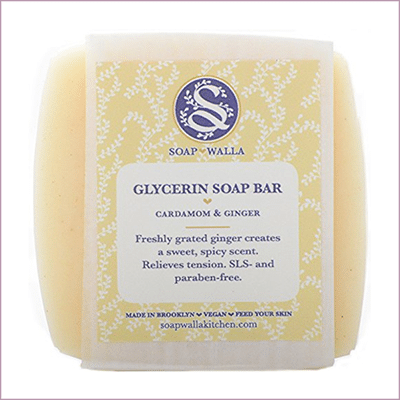 Cardamom & Ginger Glycerin Soap Bar ($12)
This soothing soap bar is packed with gentle, certified organic, and food-grade ingredients. The two star ingredients of this soap (fresh ginger and cardamom) both boast amazing antibacterial and anti-inflammatory properties while still being gentle enough for sensitive skin. Other clean ingredients include organic saponified oils (sunflower, palm kernel, rice bran, and coconut), shea butter, lime peel, vegetable glycerin, and vitamin E. The smell is bright, uplifting, and relaxing all at the same time. This is a great starter organic soap bar for all skin types and especially sensitive skin types. Super sensitive skin types may also love Soapwalla's Charcoal + Petitgrain Soap Bar featuring gentle French green clay. In addition to these bars, the brand makes all kinds of different soap bars for face and body (they don't call themselves "soap walla" for nothing!).
2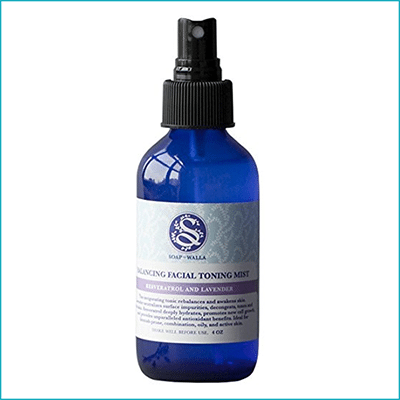 Balancing Facial Toning Mist ($38)
Rachel, Soapwalla's founder, is a big advocate of toners and believes that all skin types can benefit from adding it to their skin care regimen. Toners work to increase the longevity of other skin care products, neutralize dirt, and transform your skin into a clean canvas for moisturizers. This balancing facial toner does all of that and more. It's made from a gentle blend of aloe juice, lavender, calendula, and witch hazel to sooth and neutralize active skin. As a bonus, it also includes a healthy dose of resveratrol (from red wine grapes) for an antioxidant boost. Ideal skin types for this toner include acne-prone, combination, and active skin. Highly sensitive skin types should explore the brand's Hydrating Facial Toning Mist (for dry, sensitive, and mature skin types) made from aloe, rose, and calendula.
3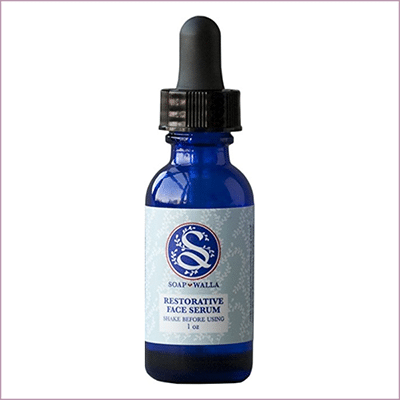 Restorative Face Serum ($56)
Another fan favorite from Soapwalla. This organic facial serum is good enough to eat, but it works way better on your skin! It includes bunch of potent organic skincare oils that are all safe for sensitive skin use (like jojoba, sunflower, grape seed, carrot, evening primrose, lavender, and rosehip). This serum also includes sea buckthorn as a natural remedy for dry skin conditions and rashes. Again, just because it's gentle doesn't mean it's not effective. These skin care oils have powerful antibacterial, antioxidant, and anti-inflammatory properties and can visibly reduce the signs of aging, acne, and blemishes. In fact, the most positive customer reviews for this product are from those with acne-prone skin types. That's because the ingredients in this serum are great at balancing the skin's natural sebum production, reducing redness, and killing acne-causing bacteria (reducing the frequency of breakouts).