Suggested Earth Tu Face Daily Skincare Routine
1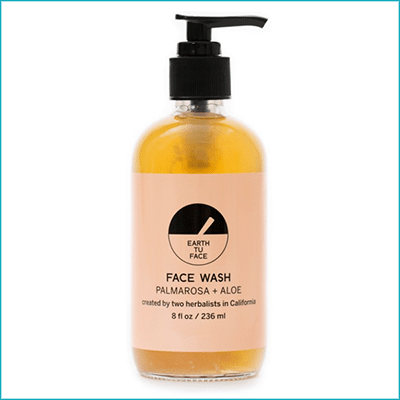 Organic Palmarosa + Aloe Face Wash ($48)
When asked to make a tough choice and select just one "must-try" product from her skin care line, Sarah, Earth Tu Face's co-founder, responded "That is like asking a mom to choose her favorite child! If I must pick one I would start with our face wash." She's not alone, either. Customers of Earth Tu Face rave about this organic face wash's ability to leave their skin soft, hydrated, and squeaky clean. The Palmarosa and Aloe face wash is a true botanical cleanser that uses saponified organic oils (saponified literally means to turn oil into soap by alkali reaction). This gentle organic soap is then fortified with aloe, vitamin E, rosemary, and rose geranium to deeply hydrate the skin. A perfect all-natural and organic face wash for all skin types.
2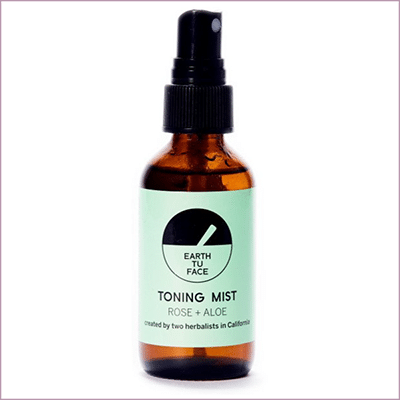 Organic + Aloe Toning Mist ($58)
Toning is an essential step in any daily skin care routine. A good toner will remove all remaining dirt and oil left behind after cleansing, soften the skin, and facilitate better absorption of skin care products. This toning mist from Earth Tu Face does all of that and more. Handmade weekly at Earth Tu Face's apothecary, this toner is packed with classic toning essentials like rose water, lavender, aloe vera, and witch hazel (fans say that the smell of rose and lavender is intoxicating). You won't find any alcohol or other ingredients that may dry out the skin. This produce can be used as a daily toner (after cleansing and before moisturizing) or as a skin spritzer anytime you need an aromatherapy pick-me-up. Great for all skin types.
3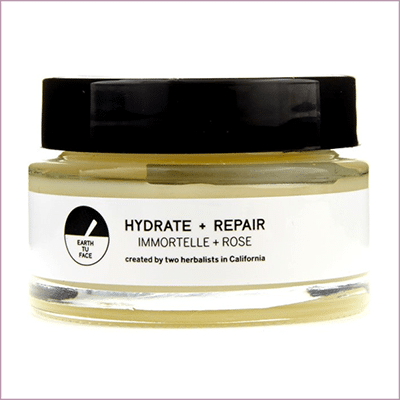 Organic Immortelle + Rose Hydrating Repair Face Balm ($68)
After cleansing and toning it is time to bathe your skin with nutrients and moisture. This simple yet effective daily moisturizing balm is packed with some of the most rejuvenating organic skin care compounds on the planet (like olive oil, cocoa butter, coconut oil, rose petals, immortelle flowers, lavender, and safflower oil to name only a few). Customers from across the web swear by this balm and many of them use it as a dry skin salve and ultra-hydrating night treatment. It is also highly recommended for those with very dry skin. Because this moisturizer has a thicker balm-like consistency (unlike a water-based lotion), a little goes a long way.